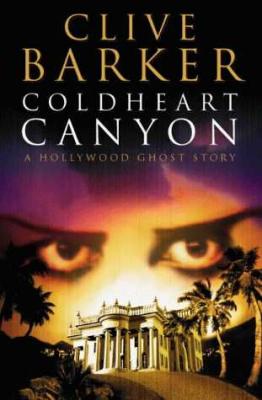 Passiert (in den letzten Jahren) selten genug, dass ich ein Buch ein zweites Mal lese, aber:
"Coldheart Canyon, my new novel, is action packed, and it's filled with strangeness and violence and love affairs and romance and bizarre sex, and ghosts and all that. Did I mention the bizarre sex? But all this happens to characters that I think you believe in, you care for. You may even be surprised that you care for them. Some of them are real pigs, but you end up caring for them because I've taken a lot of time to build up their back-stories and their lives, the texture of their lives."
(Clive Barker)
In dem Buch geht es ja eigentlich um ein Spukhaus, deshalb passt die Passage, in der vom Tod des Hundes des Erzählers berichtet wird überhaupt nicht hinein. Und trotzdem ist es eine der besten Passagen, die Barker je geschrieben hat. Und von daher gehört sie schon doch hinein. Zumal der fantastischen Ebene eine hyper-realistische vorgesetzt wird. Gefühlvoll, plastisch – genau so plastisch, wie er später mit allerlei Spuk, Horror, Sex und Terror auffährt. Er zieht einen in die Handlung hinein, so dass man das Übernatürliche nicht mehr hinterfragt oder analysieren möchte. Er benutzt es ganz luxuriös.
Clive Barker ist überbordend over the top. Und ein glamouröserer Horror-Roman als "Coldheart Canyon" ist unvorstellbar.
Das Übernatürliche wird ja sonst eher als Ausdruck der Absurdität von Lebenswirklichkeit verwendet. Ich glaube für Barker ist das Übernatürliche ein Glamfest. Oder ein Fuckfest. Aber das schließt sich ja nicht aus. Very Versace, in a way.