Der Regen prasselt gegen die Fenster, dass es eine Freude ist, eine Glaswand zwischen sich und der Außenwelt zu haben. Zu Zimtkaffee die letzten Kapitel des ersten Kompass-Bandes. Heroische Eisbären, böswillige Hexen, ein übler Verrat, alles im Glanz des funkelnden Nordlichts. Wunderschön. Dann kommt die amerikanische Nachbarin vorbei mit einem Adentsgeschenk, dass dreimal das Allsehende Auge beinhaltet, aber nicht frischblutrot, sondern in der Farbe meiner Lieblingsrose – Northern Lights indeed. Surrounded by veil of Diamond Dust that looks – like – SNOW.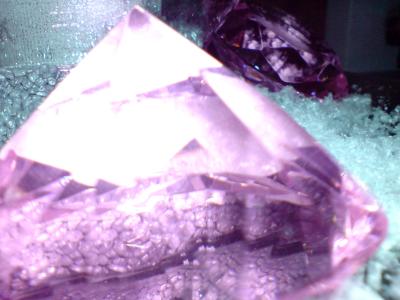 Als ich das Buch fertig gelesen habe merke ich, dass ich Kate Bush zu unrecht kritisiert habe. Das Lied "Lyra" passt, genau so wie es ist.
Und heute ist dann mit erfreulicher Post zu rechnen. "Rufus Rufus Rufus does Judy Judy Judy". Die DVD. Anmeldungen für heute Abend werden ab sofort telefonisch entgegen genommen.