morgen ist es soweit. Du lehnst Dich gaaanz weit aus dem Fenster. Die Kritiker können Dich zertrümmern oder Du steigst in den verdienten Pop-Pantheon auf. Deine Fans sind verwirrt – warum singt ihr Kristall-Idol plötzlich olle Kamellen? Weil sie nicht begreifen, dass sich morgen, in der Carnegie-Hall zwei Sterntrabanten zur Kernschmelze treffen: Die Seele der Musik und ihre Sehnsucht. Rufus-Schatz, ich mache mir keine Sorgen. Wenn jemand Judy singen kann, dann Du. Man sollte Dir öffentlich "Somewhere over the Rainbow" überreichen. Scheiß auf der ollen Minellis Kommentare, that old sad bat´s just so full of envy that she could never pull it off herself.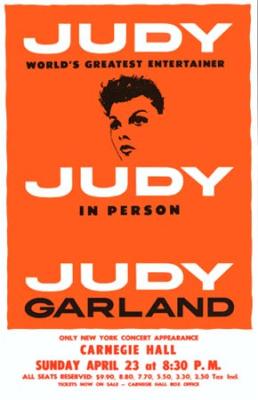 Und erinnere Ingrid Caven mit dem einmaligen Lied – "in die ser Nacht… in der Car ne gie Hall… steht Deine Haut auf dem Spiiiiiiiieeeeel!"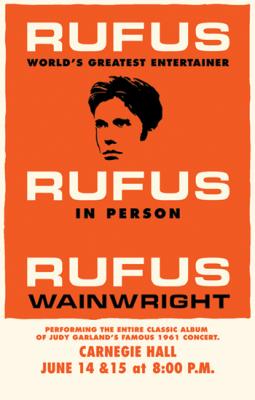 Falls ich es nicht pünktlich schaffe, give my love to the spirit of Judy Judy Judy, universe´s greatest entertainer. Und wenn mein Plätzchen leer bleibt, oben auf dem Balkon, dann sei versichert – dort sitzt Miss Garlands Geist. Und applaudiert wie tausend Speed-Pillen. Und was ich noch sagen wollte, future husband, der Gastauftritt Kate Bushs bei Dave Gilmour und Rufus, live at Carnegie Hall werden die beiden Konzerterlebnisse sein, bei denen ich am meisten bereue, nicht anwesend gewesen zu sein. Ich denk an Dich und quetsche ein Tränchen ab. You´ll make it Baby. You will.
Love,
Glam
P.S.: thank you for the music.